The Kinslayer
Obsessive24: A frenetic vid with an excellent feel for audio-cued movement. I love the judicious use of time toggle and camera movement, which really helps build up the pace and maintain a great sense of dynamics throughout the vid. Bradcpu: The vidder does a very good job of using motion to create a kinetic feel. It lurches toward you, whether you're ready or not, and it was extremely well-timed throughout. The pounding-on-the-wall image at 3:29 is an excellent interpretation of the music.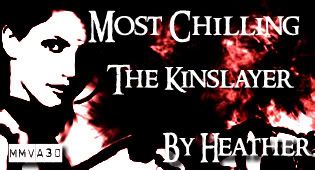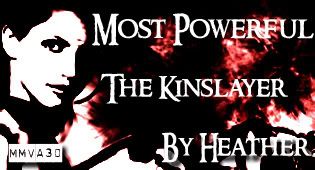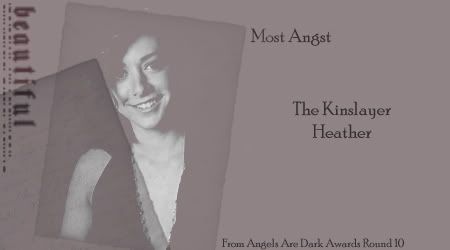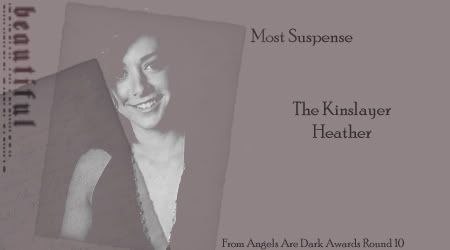 Review from Angels Are Dark Awards: Very nicely done. I loved how you edited between the terror and action of the film so well. I was gripped throughout by all those elements, your song choice however clinced you with this video which is very hard to do and was well chosen. I always enjoy gore and action, so great job.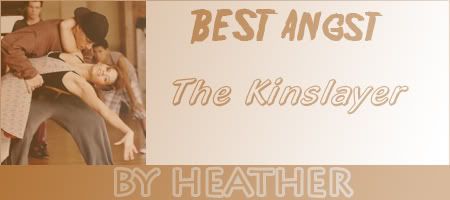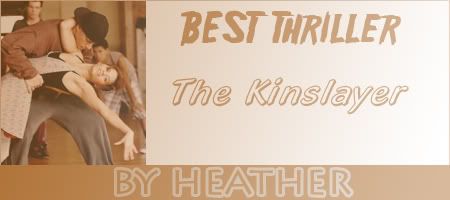 Review from Simply-Infatuated Movie Video Awards: Wow, this is an amazing video! It was an awesome action video. It had everything from explosions, killing, running and so on. I loved all the clips you chose. It had lots of violence and gore. Good song choice! It really worked with all the scenes you chose. The video was a really good thriller video as well. Good use of transitions and effects! I liked it when you had clips going fast. It brought out the action in the video.